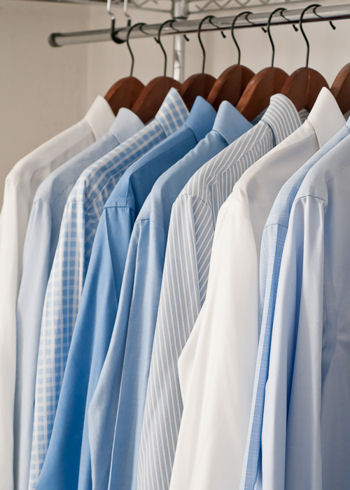 Ordering your collection is quick and easy:
1. Call us on 020 8810 7917.
2. Tell us the required collection address and time.
3. We will collect, iron and deliver your laundry back, as agreed.
We provide special plastic laundry bags, holding approximately 20 items (shirts, blouses, trousers and bedlinen), which the driver will ask you to put your laundry in, on collection. Your ironing will be returned either folded in the bags or on slimline hangers, wrapped in polythene bags, as specified. Alternatively, you are welcome to visit us personally and drop your laundry off yourself, if you happen to be in the Perivale area.
Opening hours: 09:00 - 21:00 Monday to Friday and 10:00 - 13:00 Saturday
Address: Imex House, 6 Wadsworth Road, Perivale, Middlesex UB6 7JJ.
E-mail: info@handironing.co.uk
You are welcome to email us, but please do always call, if you require prompt attention. Fair usage policy applies to adding extra items over and above the set price charge per bag.